MS Project Scheduling Services
Bidding Estimate is a trustworthy platform that offers various services, including MS Project Scheduling Services, to its clients. We are a renowned company in the construction market that has been providing top-notch services for over a decade. Our professional team that can communicate, plan, and analyze your project to deliver reliable MS Project scheduling services. We use advanced Microsoft scheduling software that includes scheduling, analysis, and claims to provide proactive and forensic consulting services.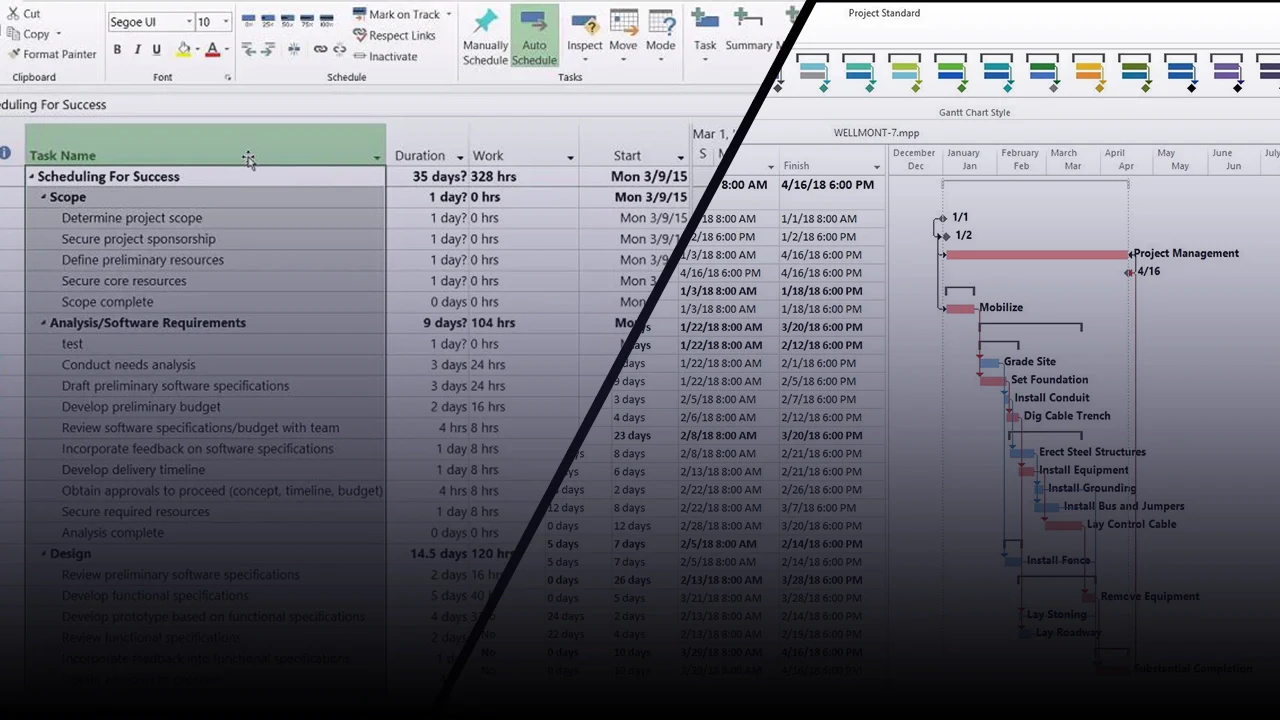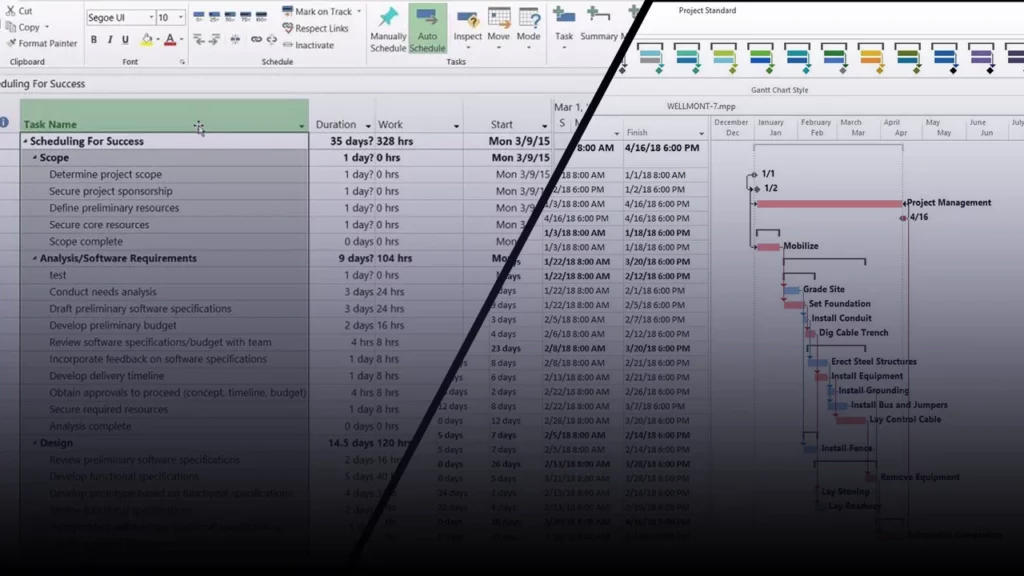 MS Project Scheduling Services are specialized services offered by experienced professionals who possess in-depth knowledge of project management methodologies and extensive expertise in utilizing Microsoft Project software. These services aim to assist organizations in creating comprehensive project schedules, enabling efficient resource allocation, accurate timeline management, and improved collaboration among team members.
By utilizing MS Project Scheduling Services, organizations can benefit in several ways. Firstly, these services provide a systematic approach to project scheduling, ensuring that all project tasks and milestones are appropriately defined, prioritized, and assigned realistic deadlines. This meticulous planning helps in identifying potential bottlenecks and addressing them proactively, minimizing the risk of delays and cost overruns.
Unlock The Full Potential Of Your Projects With Our MS Project Scheduling Services. Take The First Step Towards Success By Contacting Us Today And Scheduling A Consultation.
Why Choose Bidding Estimate for MS Project Scheduling Services?
At Bidding Estimate, we understand the critical role that efficient project scheduling plays in the success of your organization. That's why we offer comprehensive and reliable MS Project Scheduling Services. Here are the reasons why you should choose Bidding Estimate for your MS Project Scheduling needs:
Accurate and Transparent Estimates
We pride ourselves on providing accurate and transparent MS Project Scheduling Services. Our team of experienced professionals thoroughly assesses your project requirements, taking into account various factors such as project scope, complexity, resource allocation, and timeline. By leveraging our expertise, you can expect detailed and precise estimates that align with your project goals and budget.
We understand that each project is unique, with its own set of challenges and objectives. Our bidding estimate process is tailored to cater to your specific needs. We take the time to understand your project requirements, allowing us to develop customized solutions that address your scheduling concerns effectively.
Thorough Analysis and Planning
Our team conducts a thorough analysis and planning process to ensure that our estimates are comprehensive and reliable. We delve deep into your project details, examining the intricacies of your tasks, dependencies, and resource constraints. This meticulous approach enables us to create accurate schedules and identify potential risks and bottlenecks. With our detailed planning, you can make informed decisions, minimize project disruptions, and maximize efficiency.
Expertise in MS Project Software
Our professionals are highly skilled in utilizing the capabilities of MS Project software. We stay up to date with the latest features and functionalities, ensuring that we harness the full potential of the software to optimize your project scheduling. With our expertise, you can trust that your project will benefit from industry-leading techniques and best practices, maximizing the efficiency and success of your endeavors.
Timely Delivery and Customer Satisfaction
We value your time and strive to deliver our services promptly and efficiently. Our bidding estimate process is designed to provide you with accurate estimates within a reasonable timeframe. We understand the importance of meeting deadlines and ensuring customer satisfaction. By choosing our services, you can rest assured that your project scheduling needs will be met promptly, allowing you to focus on other essential aspects of your business.
Ongoing Support and Collaboration
We believe in fostering strong relationships with our clients and providing ongoing support throughout the project lifecycle. Our team is available to answer your queries, address concerns, and provide guidance whenever you need it. We value collaboration and open communication, ensuring that you are involved in the decision-making process and have full visibility into the progress of your project.
When it comes to MS Project Scheduling Services, our process sets us apart from the competition. With our accurate estimates, customized solutions, and expertise in MS Project software, we are confident in our ability to meet and exceed your project scheduling expectations. Partner with us to streamline your project management, enhance efficiency, and achieve your business goals. Contact us today to discuss your project and receive a detailed bidding estimate tailored to your needs.
Get To Know About How Much We Will Charge?
Call us at +1(972) 905-4555
Fastest Turnaround 24-48 Hours
Located
163 Parkhouse St Unit #3093 Dallas, TX 75207
Email
Sales@biddingestimate.com